Tree consultation, diagnosis, and inventory projects completed to date have included work on over 50,000 trees for a wide variety of public and private clients. We provide realistic, practical recommendations and solutions in all our tree-related work. While trees are primarily biotic in nature, they also have important political, social, and economic influences. We pride ourselves in the ability to balance all the important issues involved.

Health Assessment - Inspect and determine what factors may be affecting tree health or vigor, including pest infestation, disease infection, change in environmental conditions, construction impacts, and soil- or water-related problems; provide specific action steps to improve and invigorate tree health.
Structural Assessment - Assess whether trees are hazardous or pose unnecessary risk, based on structural integrity, architecture, or location; determine whether pruning can effectively reduce risk or improve stability and integrity; provide specific action steps to improve structural condition.
Pest & Disease Diagnosis - Identify insects, pests, or diseases affecting tree health or appearance; develop action steps to manage or eliminate specific problems, including modification of cultural conditions to improve health, pesticide or fungicide recommendations, or low-impact, integrated approaches to pest management.
Pruning Recommendations - Generate tree-specific pruning recommendations for single trees, project areas, or urban forests; pruning specifications prescribe specific action steps to improve structural integrity, modify canopy cultural conditions, or improve aesthetics. Where large populations or trees are involved, prioritize pruning procedures based on the available budget. Supervise pruning contracts.
Construction Planning - Evaluate development or improvement plans and estimate impacts on individual trees; develop construction techniques, construction details, and management measures to protect tree health and structural integrity during and after the construction process; recommend alternative designs and approaches to minimize tree damage and promote long term tree health.
Construction Monitoring - Work with construction personnel and monitor construction activity around trees to be preserved; supervise construction activity in critical areas; document activity for owner or municipality verification.
Casualty Loss Appraisals - Determine realistic dollar value for tree damage or loss caused by natural, accidental, or intentional acts. Assess natural casualty losses such as damage due to storms, high winds, drought, or low temperature. Appraise damage due to accidental or intentional trespassing such as fire, car accident, or vandalism. Generate concise reports documenting losses for insurance settlements, tax deductions, or real estate purposes.
Specimen Tree Transplanting - Manage and supervise specimen tree transplanting; locate sources of, or find buyers for, large specimen trees or unusual species; supervise establishment of trees after transplanting.
Mediation of Tree Disputes - Provide objective third party arbitration in disputes regarding tree related issues; evaluate conditions and circumstances leading to dispute or conflict; develop satisfactory solutions.
Planting Under Oaks - Specific recommendations for landscape or natural planting under or around native oak species; guidelines for construction or irrigation under oaks.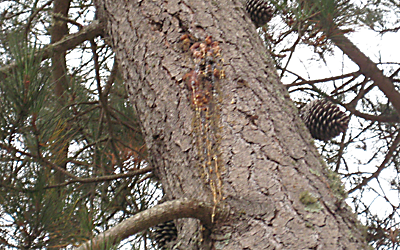 Tree Health Evaluation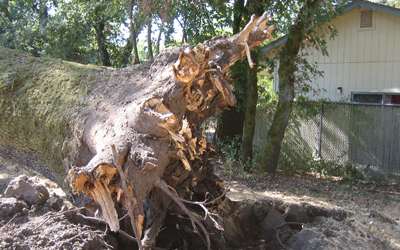 Structural Assessment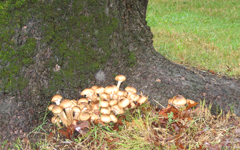 Pests - Armellaria Mushrooms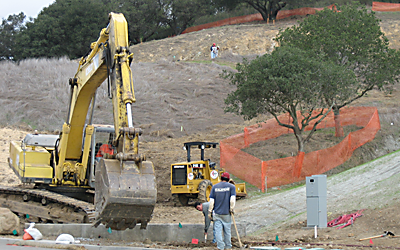 Construction Planning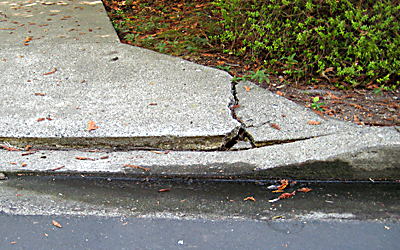 Casualty Loss Appraisals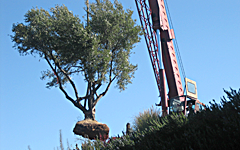 Specimen Tree Transplanting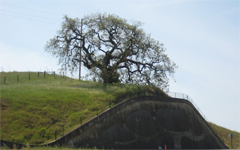 Planting Under Oaks